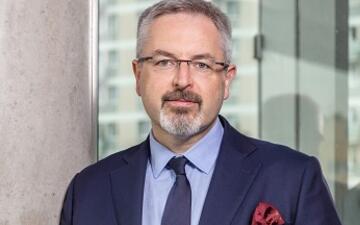 Przemysław Wierzbicki
Founding Partner, Advocate, Restructuring advisor
Phone: +48 22 244 26 11
E-mail: pwierzbicki@kklw.pl
Przemysław has more than 15 years' experience in litigation, primarily involving civil, administrative and criminal disputes.
He advises on public procurement, bankruptcy and restructuring and competition law.
He is a licensed restructuring advisor and administrative receiver.
Przemysław is a member of the Competition Law Association, Association of Restructuring Practitioners in Poland, INSOL Europe and the International Bar Association.
He is President of the Section for Insolvency and Restructuring Law at the Warsaw District Bar Council.
From 2004-2007, an arbitrator on the list of super-arbitrators of the President of the Public Procurement Office.