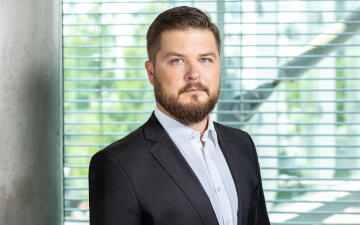 Maciej Łysakowski
Advocate
Maciej specializes in public procurement law, employment law and social security issues.
He represents Clients before courts and before the National Appeals Chamber.
He provides ongoing advice to investors from the infrastructure sector.
He is also advising and representing clients in public procurement procedures, including precedential procedures concerning the delivery of biosimilar medicines and in procedures concerning the purchase of airplanes for the transport of state dignitaries.